---
The options are limitless and only stifled by your imagination
---
Your Pad is the solution for extra room, a space designed by you for you!. There are numerous uses such as, garden room, home office, home gym, studio or anything you require.
No need to extend or move, Your Pad is a great way to add space to your home and constructed for all year round use. They are highly insulated and completed to offer a bespoke finish, we can offer delivery, preparation and the completion of your project.
The Your Pad is manufactured using SIPs panels which are compliant with Building Regulations for house building which make them a low cost option to heat during winter months.
---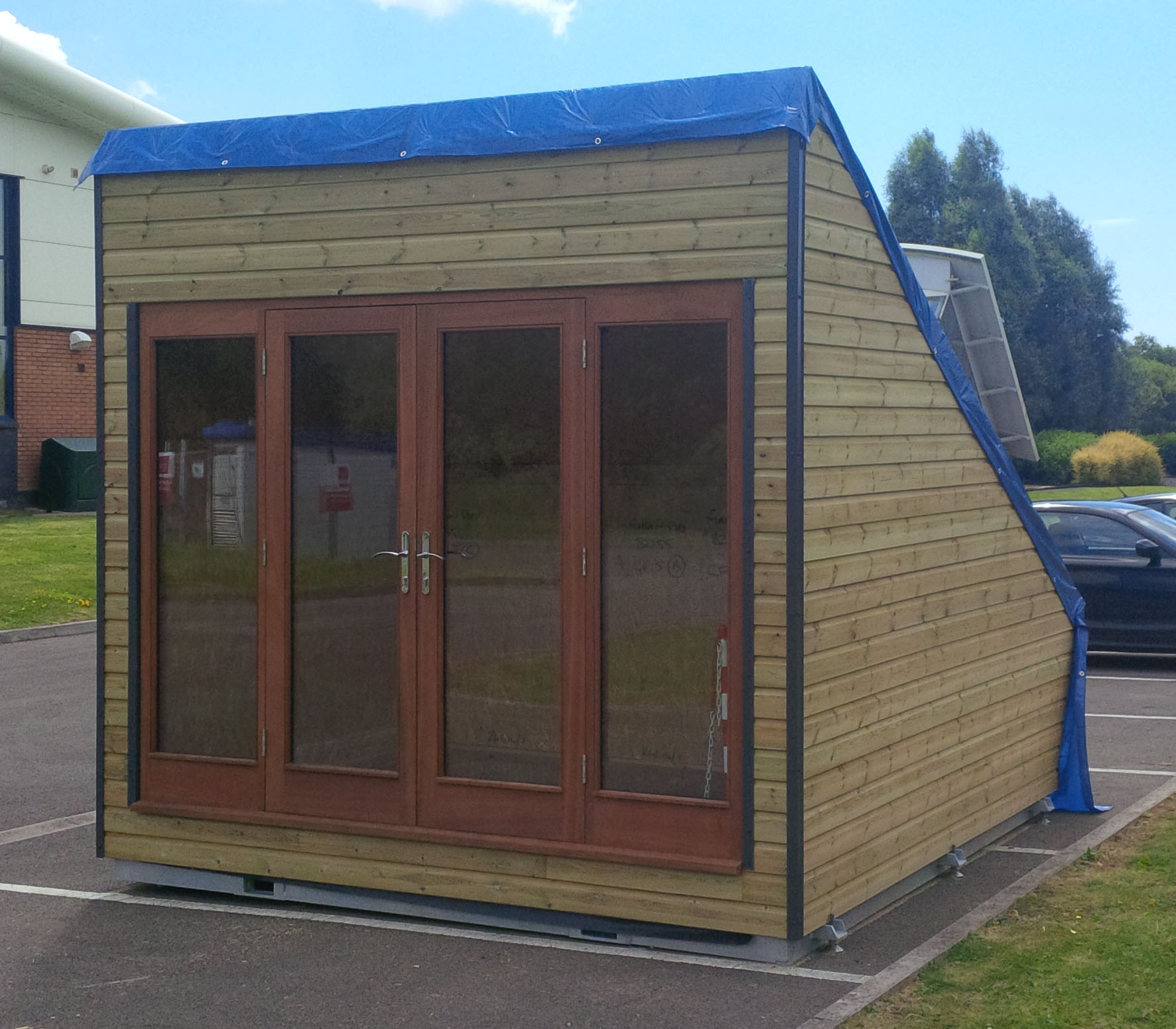 What is included?
✔ 150x50 floor joists (strong and ridged support)
✔ 100mm rigid floor insulation (to ensure the building is kept warm in winter)
✔ 22mm moisture resistant chipboard flooring (strong, non-flexing floor boards)
✔ 119mm SIPs wall and roof panels (to ensure the building is kept warm in winter)
✔ Breather membrane (keeps the panels dry!)
✔ Choice of colour corotile tile roof (15 year guarantee)
✔ 125x18mm Treated shiplap external cladding (long life and can be decorated to your own colour scheme)
✔ 100x18mm T&G internal cladding (high quality thickness to ensure no bending between supports)
✔ Softwood Double doors and side screen with Double glazed units
✔ 2 double sockets
✔ Centre light
✔ 1 single socket for panel heater
Enhanced Specification!
✔ Treated log effect external cladding
✔ Cedar external cladding
✔ Plastic wood effect external cladding
✔ Bifold doors
✔ Hardwood, Upvc, Aluminium doors & windows
✔ Extra windows
✔ Plasterboard internal walls
✔ Ceiling spot lights
✔ Floor covering
✔ Complete decoration
✔ Extra electric sockets and lighting points
✔ External sockets
✔ Solar panels and battery storage for off grid
---
We would be happy to give a quote for any requirements you have, just drop us an email with a dimensioned sketch proposal or all us for an informal chat and we will do our best to satisfy your requirements
Your Pad can be provided as a flat pack SIPs kit for erection and completion as a DIY project or as a full turnkey project erected in your own garden by our skilled workforce.
---
Planning Permission
---
The majority of garden rooms in the rear of a property will not need planning permission. If there is a requirement for planning permission, we can arrange for the preparation of drawings and assist with the planning application.Further information can be found at Planning Planning Portal
---